Silver Fox Endurance® Traffolyte labels offer a traditional format for engraved labels, they are mechanically engraved and are made from high pressure plastic laminate. 
Custom made to your requirements

Accepted for use on London Underground

Screw holes can be added if required

Can be produced as tie-on cable labels

Various sizes available
Enquire Now
View full details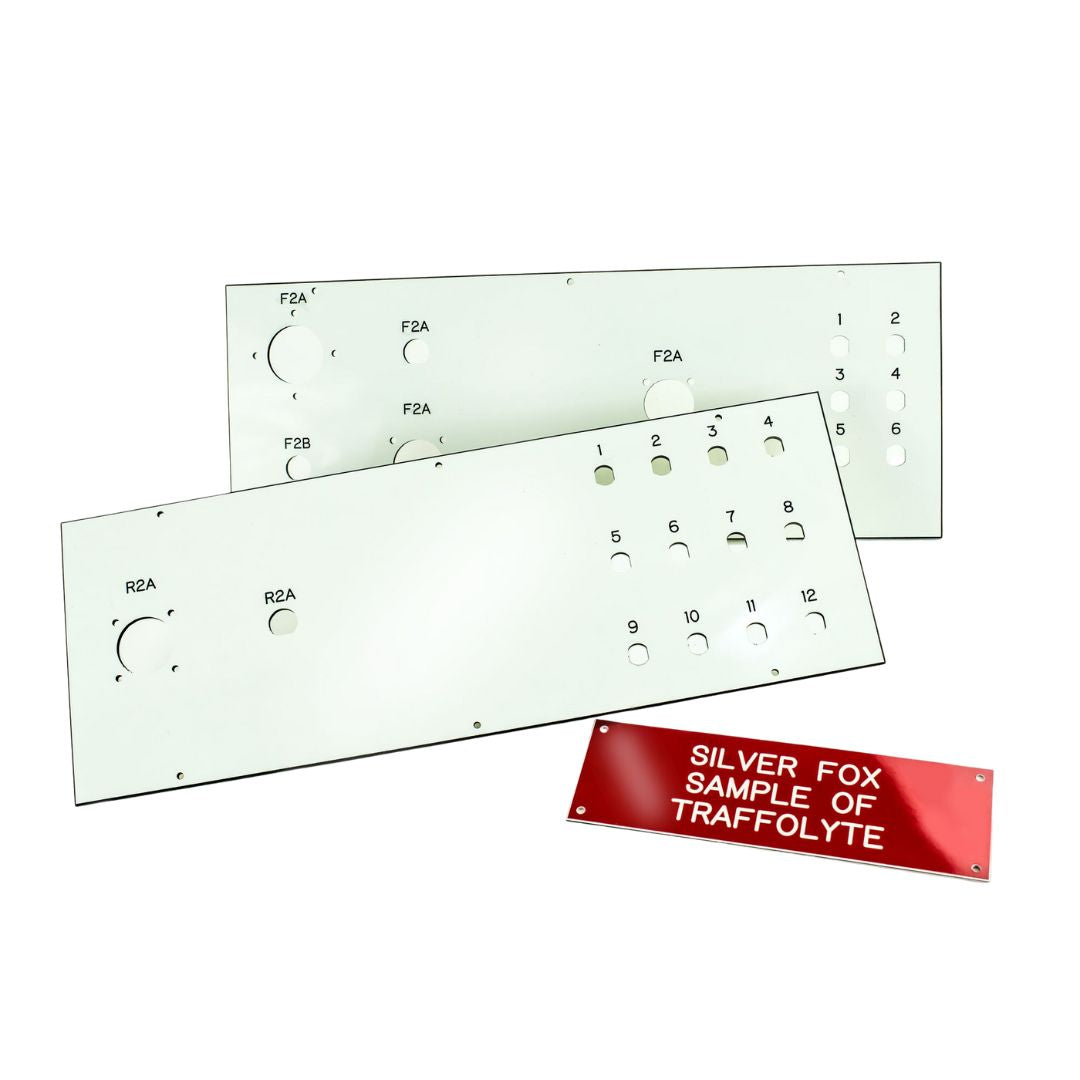 The Endurance® Range is Trusted by...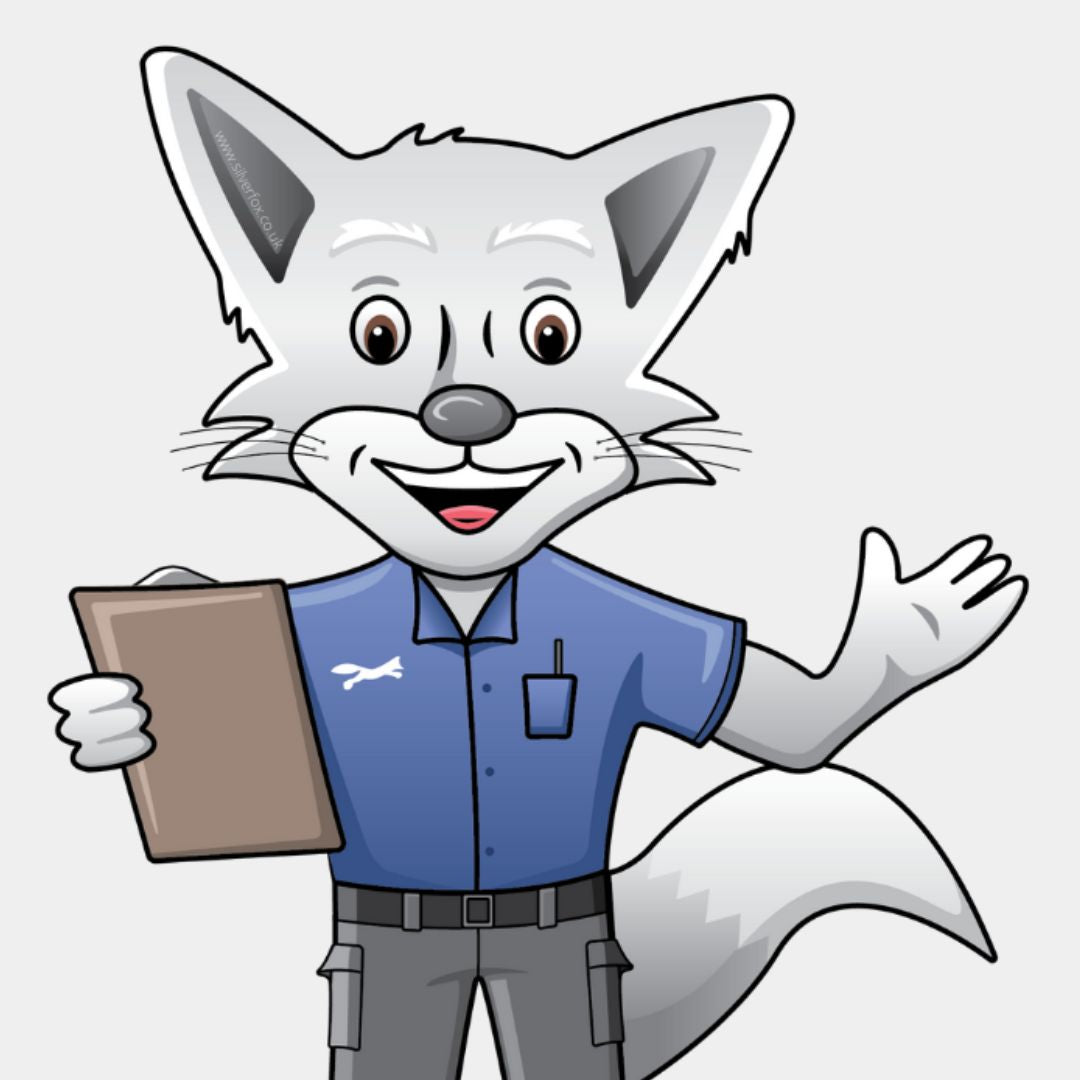 Time Saving with Endurance® Traffolyte Engraved
They are produced in our factory to your exact requirements and we can produce them with whatever information is required, in one or more lines and with different font styles/sizes (even on the same label).
Enquire Now >
London Underground Approved

Our Endurance® Traffolyte Engraved labels have undergone rigorous testing to meet the stringent requirements of LUL1-085, ensuring their suitability for London Underground installations.

Your Exact Requirements

We take pride in our in-house manufacturing facility located right here in the UK. By producing locally, we can ensure fast turnaround times from production to delivery and ensure that the labels meet your exact requirements.

Ensure Ident Longevity

The engraved text or graphics on Endurance® Traffolyte Engraved is deeply etched into the surface, ensuring the markings remain intact and readable for an extended period. This is especially important in industrial settings where labels may be subject to wear and tear.
Technical Information
Material Specification

Material: High Pressure Plastic Laminate
Properties: Odour: Odourless, Solubility in Water: Insoluble, Solubility in Organic Solvents: Insoluble, Solubility in Acids & Alkalis: Insoluble
Composition: Decorative Paper – approx 20% asbestos free mineral fillers, Kraft Paper, Aminoplastic Resin, Phenolic Resin
Physical/Chemical Properties: Physical state: Solid, Characteristic Temperatures: Classification in M1 fire, Calorific value: 18 – 20 MJ/kg, pH: Not Applicable, Self-ignition Point: Approx. 400°C (752°F), Density: 1430 kg/m3, Solubility: Null
Available Dimensions

Produced in our factory to your exact requirements.
Product Testing

Reaction: Air stability: Stable, Incompatibility (minerals to avoid): None, Hazardous Decomposition Products: None, Possible Hazardous Reactions: None, Fire Classification: Class 2 according to BS476 Part 7
Printing & Software Requirements

Produced in our factory to your exact requirements.

*For more information call our Sales Team on +44 (0)1707 37 37 27 or email sales@silverfox.co.uk
Available Colours

Black Print White Background
White Print Black Background
Black Print Yellow Background
White Print Red Background
Red Print White Background
White Print Green Background
White Print Blue Background

*Other colours available on request.
Storage Instructions

Handling/Use precautions: No special precautions or handling requirements on finished product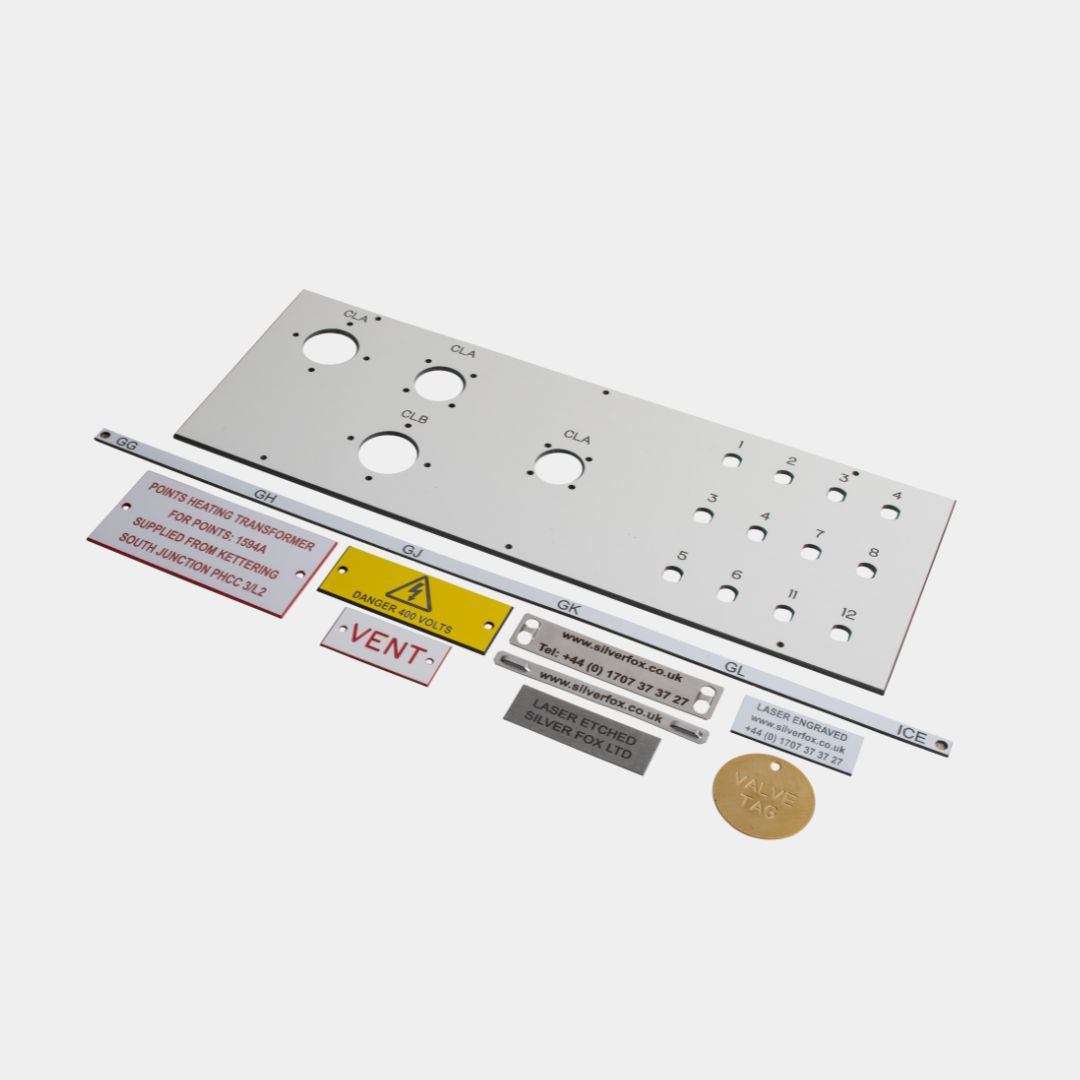 Typical Applications
Traffolyte engraved labels are widely used for electrical panels, asset tagging, marine and aerospace applications, data centers, healthcare facilities & pipe marking. Their durability and high visibility make them a reliable choice for long-lasting and clear identification needs in various industries.
Enquire Now >
Endurance® Traffolyte Engraved vs Laser Engraved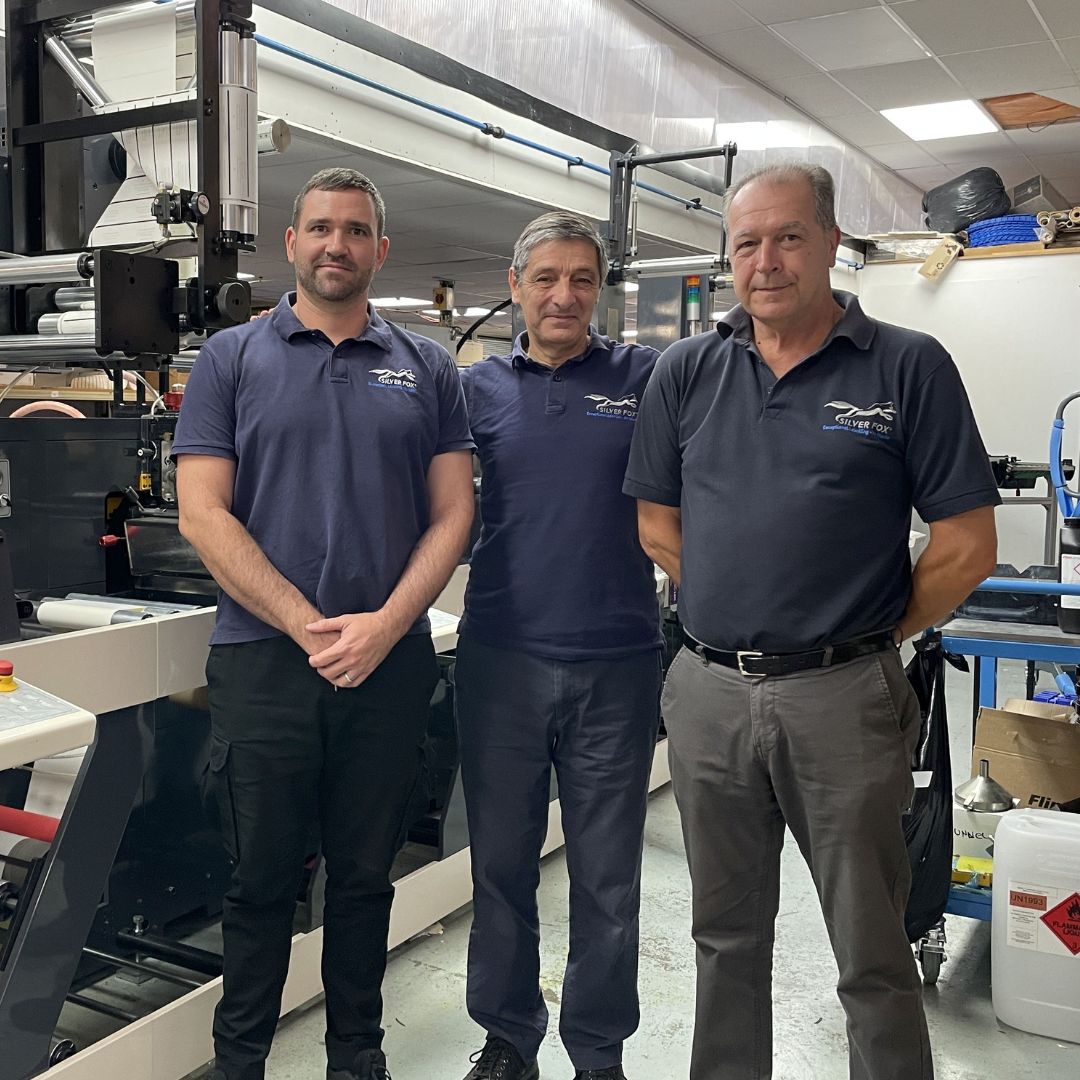 We've Got You Covered...
Our Custom pre-print service helps free-up valuable extra resource. We will pre-print your labels then deliver to UK (or international) sites, making a very real contribution by helping you to meet tight project deadlines.
Enquire Now >