FOX-IN-A-BOX® RANGE
Regular price
£410.00 GBP
Regular price
Sale price
£410.00 GBP
Unit price
per
Sale
Sold out
Our 2-part system is a really easy and fast way of producing wire markers. The system consists of a clear plastic tubing with 2 recesses; one for the label and one for the wire. With our bio-degradable all-in-one delivery, storage and dispenser boxes they can be rapidly printed with Silver Fox's premium Fox-in-a-Box® thermal printer.
Easy to use and apply

Change label after termination

Rapid printing with the Fox-in-a-Box®

Wide range of diameters

Available in laser print format
*Barcoding/QR Coding/Graphics functionality is available via the Professional level Fox-in-a-Box®
SKU:SKU: L8/20T | Labels Per Roll: 1000
View full details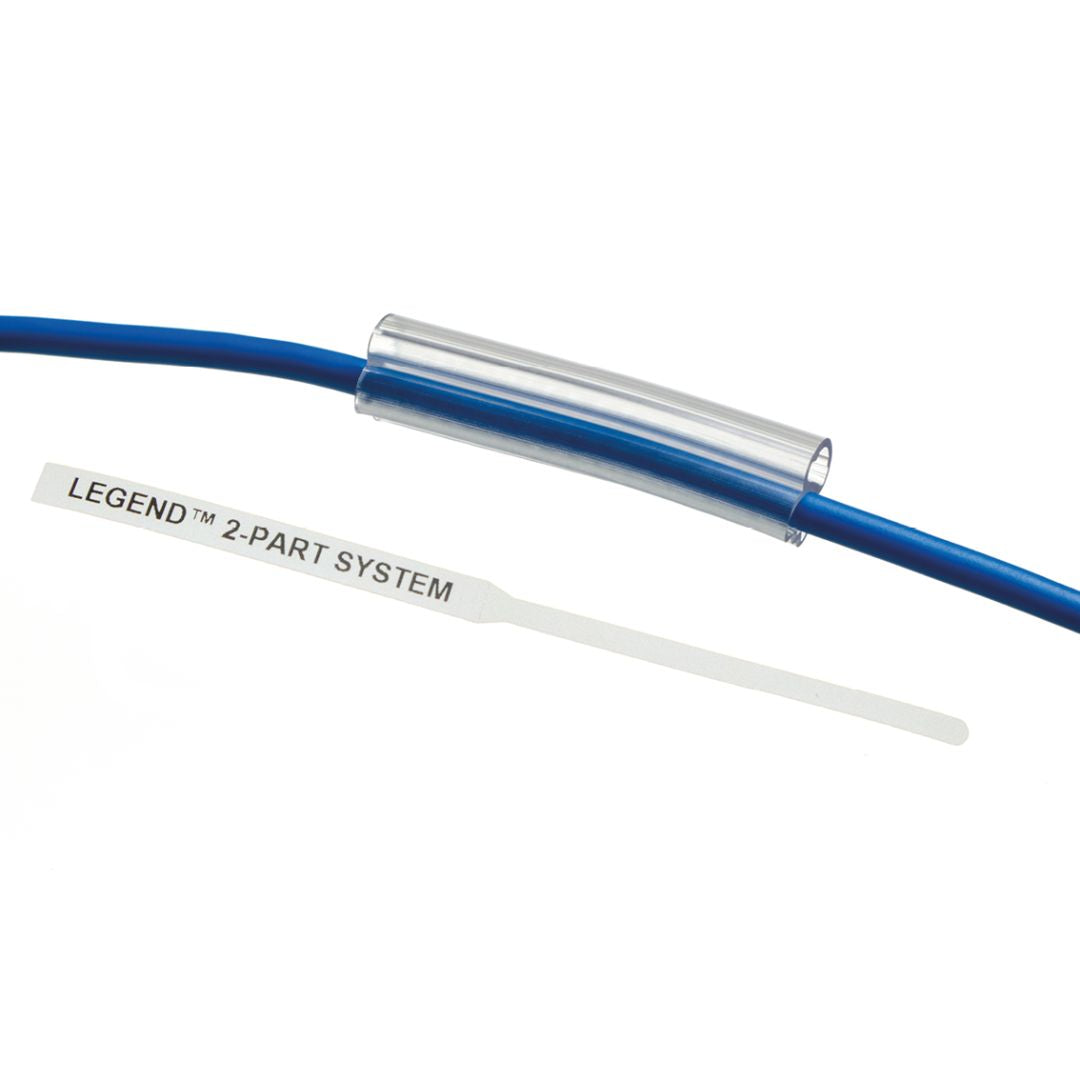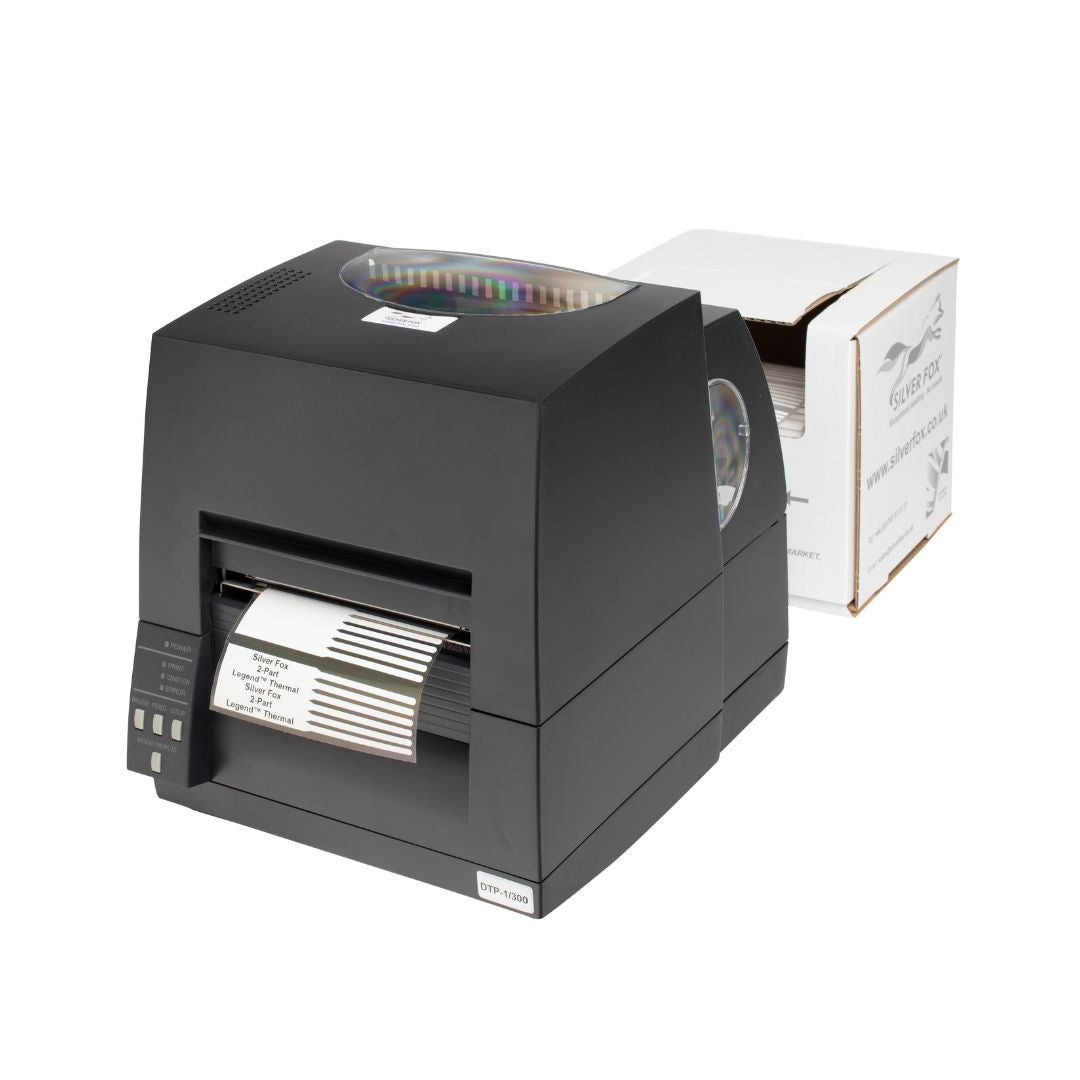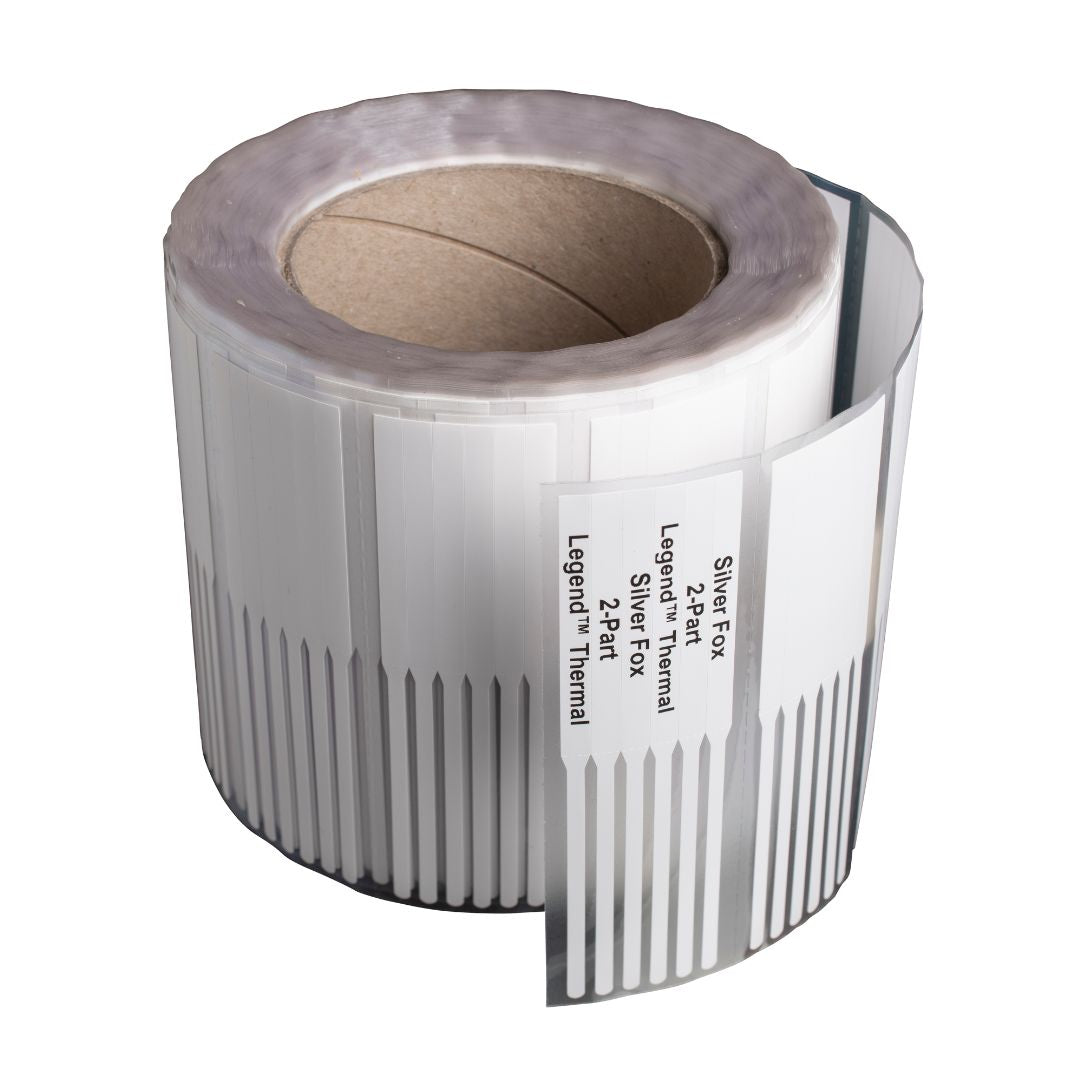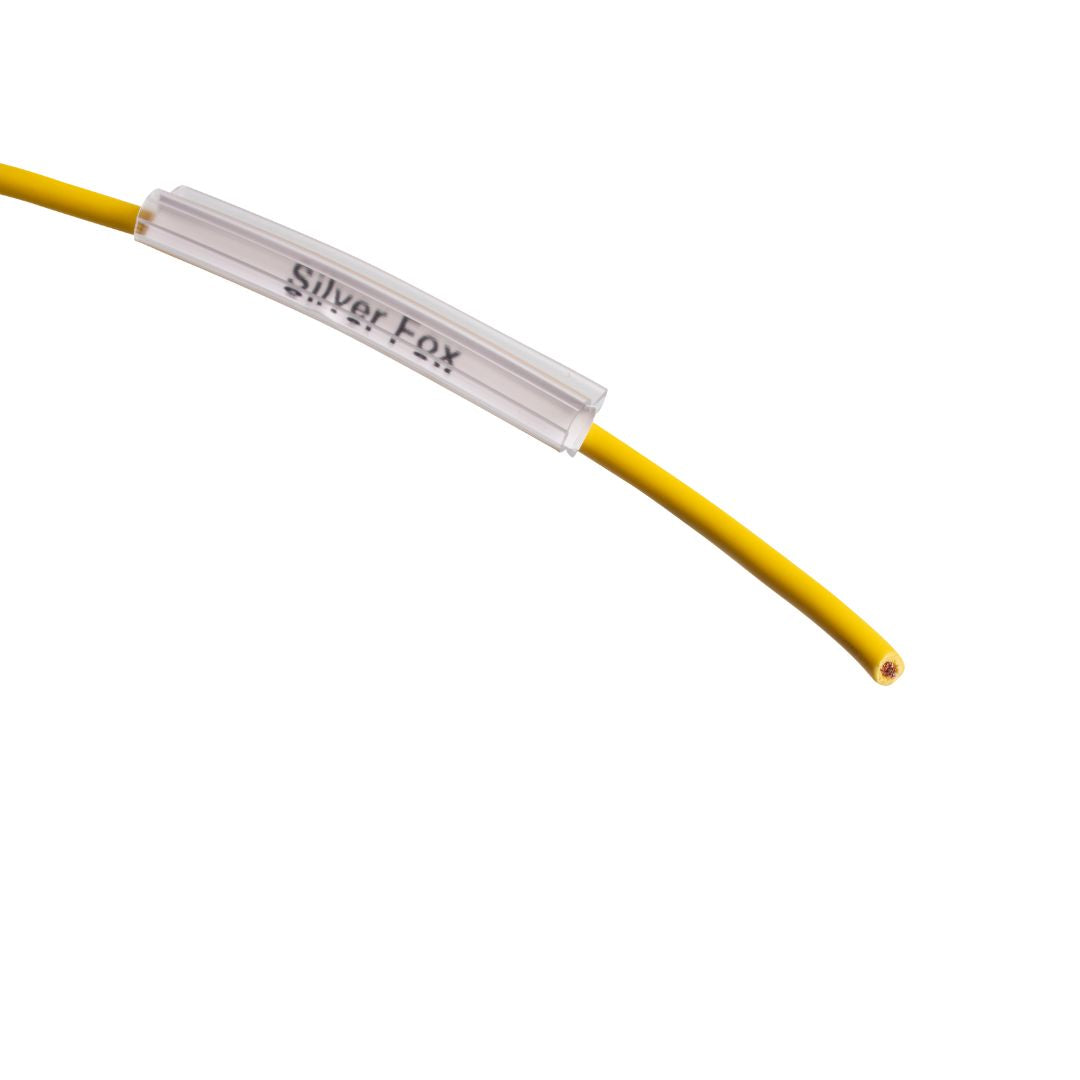 The Legend™ Range is Trusted by...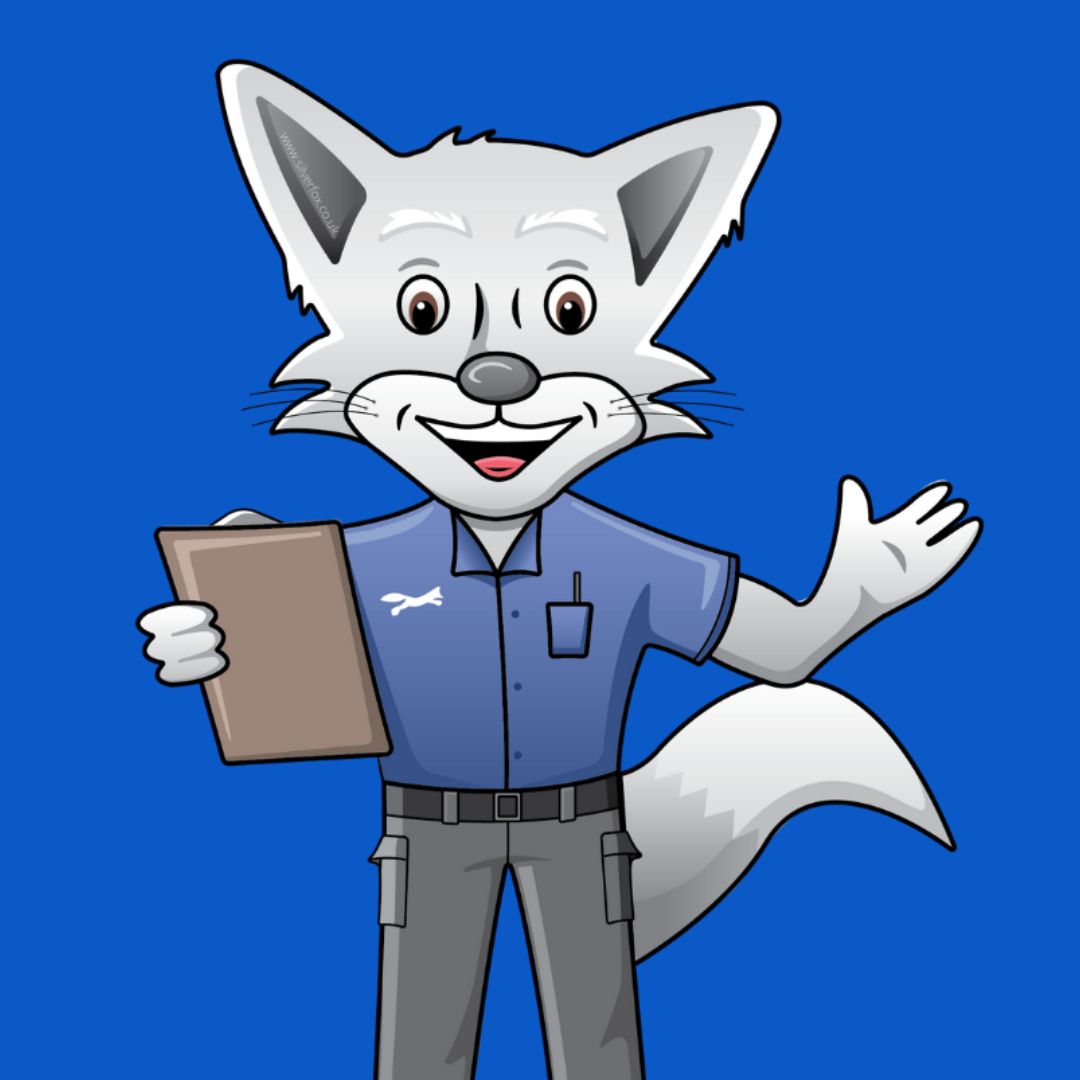 Time Saving with Legend™ Thermal 2-Part System Labels
The key benefit of the 2-part system is that the wire ID can be changed even after termination without cutting off the wire. The flexible polypropylene label has a special 'bottle' shape allowing it to be pulled into the clear tubing, this style makes it quick and easy to 'load/unload' label.
Purchase Legend™ Thermal 2-Part System Labels >
3 Available Sizes

Choice of 3 lengths: 20mm, 30mm and 50mm. Tubing is available in various sizes depending on the diameter of the cable; whatever the size, it still takes the same label.

Change Terminated Idents

Due to this special design, it is possible to slide blank tubing onto the wire prior to termination. The label can then be inserted at any time during or after termination. The longer the label, the more characters that can be printed.

Rapid Printing With Fox-in-a-Box

Legend™ Thermal 2-Part System Labels are supplied in rolls of 5000! With our Fox-in-a-Box® thermal printer you can print at a rapid pace of 100mm per second saving your engineers time and resources.
And that's not all!
Includes free of charge training
Includes free of charge support
Includes free of charge software updates
Technical Information
Available Dimensions

Available Label Dimensions (mm): 20 x 5, 30 x 5, 50 x 5
Wide range of diameters from OD Ø 1.2mm to 14mm.
Product Testing

Reach Compliant: Yes
Network Rail: Authorised for Use
Low Temperature: Testing 72 hours @ -40°C MIL-STD-810F Method 502.4
High Temperature: Testing 500 hours @ 70°C MIL-STD-202G Method 108A
Moisture Resistance: MIL-STD-202G Method 106G
Hydrogen Sulphide: HS2 Sour Gas Exposure (2% H2S)
UV Weathering 500 hours*: ISO 4982 Part 3 Method A Cycle 1 
Salt Mist Spray: According to Lloyds Register Type Approval System -  IEC60068-2-52 Test Kb Salt Mist (Cyclic)

*Limited external applications generally away from direct sunlight but may be suitable in control boxes etc. Labels generally for internal use such as, control rooms, power stations, substations etc.
Printing & Software Requirements

To achieve the best printing results, we recommend using a Fox-in-a-Box® DTP-1 thermal printer along with TSR3/300 thermal transfer ribbons.
The Fox-in-a-Box® thermal printer using One software, One printer, One ribbon for our whole range of thermal labels. A 300m thermal ribbon will yield approximately 40,000 labels.

*For more information call our Sales Team on +44 (0)1707 37 37 27 or email sales@silverfox.co.uk
Printable Areas

LEGEND™ 2 part Wire Markers (20mm) Thermal | L8/20T: 19 x 4mm
LEGEND™ 2 part Wire Markers (30mm) Thermal | L8/30T: 30 x 4mm
LEGEND™ 2 part Wire Markers (50mm) Thermal | L8/50T: 48 x 4mm
Storage Instructions

Storage Instructions Store between 50ºF (10ºC) and 77ºF (25ºC)
Conditions Keep in dark conditions
Humidity Resistance 35% to 65% RH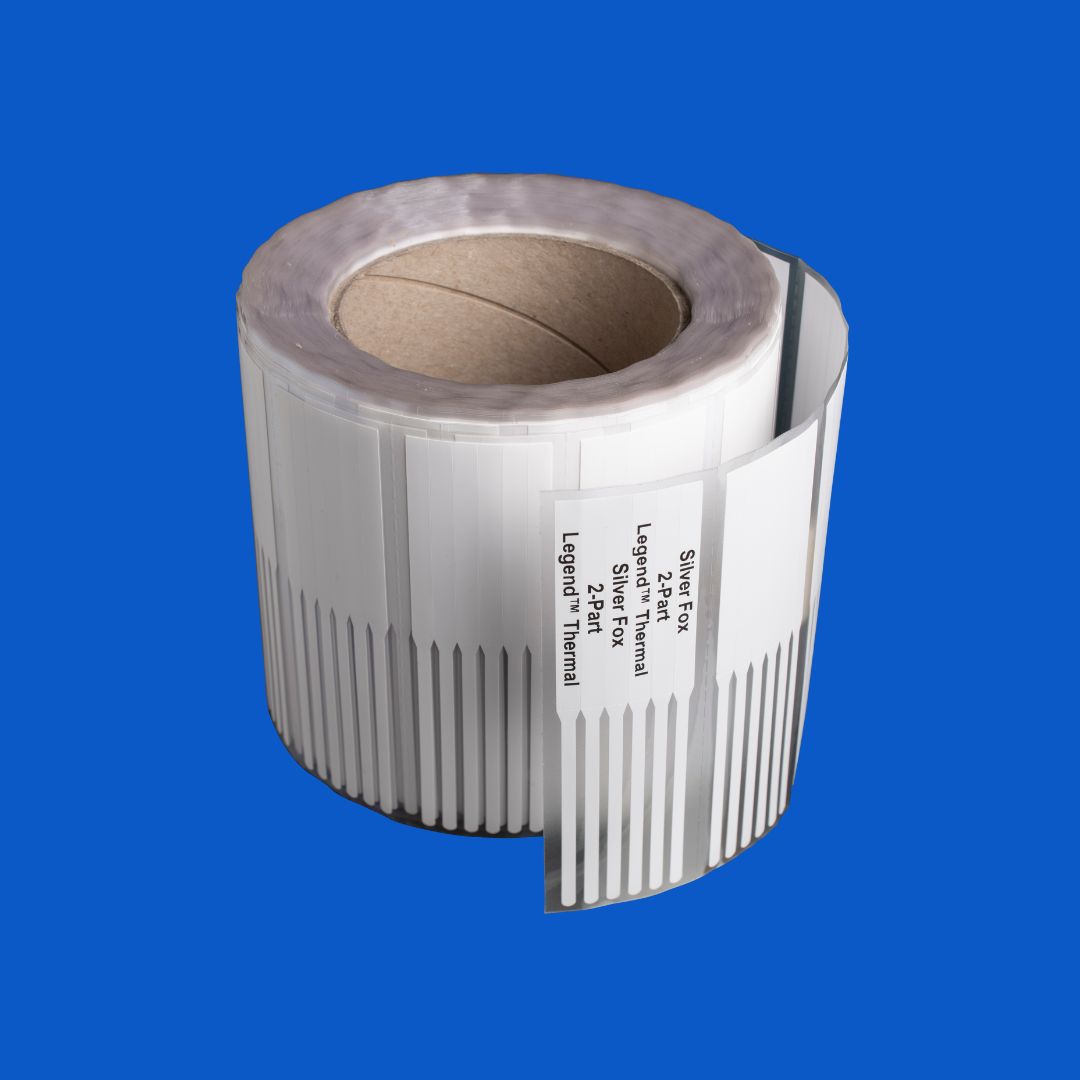 How to load Legend™ Thermal 2-Part System Labels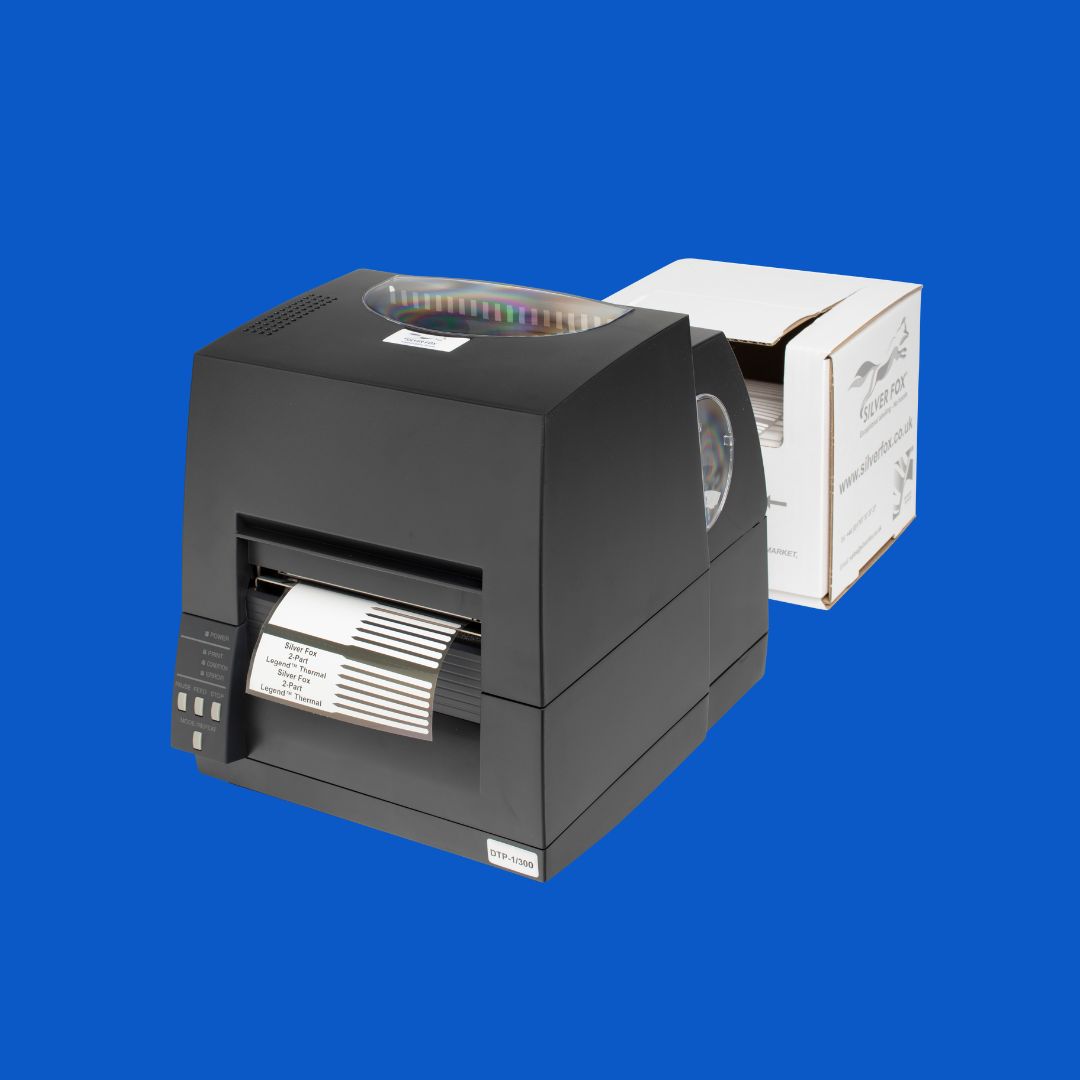 Print via the Fox-in-a-Box®
Designed for seamless compatibility, the Fox-in-a-Box® integrates with the Prolab® Thermal 2-Part System Label range, ensuring optimal printing results. With the included Labacus Innovator® software, you can easily design and customise your labels, incorporating essential information, symbols, and barcodes.
Learn More >